Patron Membership
| | |
| --- | --- |
| What Bow Brands should i buy? | |
08-12-2010, 03:09 AM
R.A.: Random Archer

Join Date: Aug 2010

Location: Holland

Posts: 4

Thanks: 0

Thanked 0 Times in 0 Posts
What Bow Brands should i buy?
---
Hello everyone, im a beginning archer and id like to know some different(traditional) bow brands
Im looking for a longbow and i already know these brands:
Black Widow Bows,
Bob Lee arcery,
Greenman Longbows,
Saxon Archery,
Quinn Archery,
Bear`s Paw Bows,
Bickerstaffe Bows,
Robertson Styk Bows,
Richard Head Longbows
and Chek Mate Bows.
Id like to know brands similar to this because every-one of these brands has at least one beutiful bow in its inventory.
until ive got an awnser il keep on
whith my Samick Sht Takedown.
Thank you all so much!
BYE!
08-12-2010, 04:28 AM
Join Date: Feb 2007

Location: Scotland

Posts: 5,455

Thanks: 555

Thanked 1,871 Times in 1,093 Posts
Re: What Bow Brands should i buy?
---
Richard head and Bickerstaff are english longbows, and not american flatbows.
ie: what you would call a longbow.

An english long bow is an all wood bow, with no shelf, and horn nocks to put in a simple way.

Hope this helps
08-12-2010, 05:47 AM
Join Date: Mar 2005

Location: Berrien Springs, MI in the SW corner of the state

Posts: 4,891

Thanks: 290

Thanked 1,001 Times in 579 Posts
Re: What Bow Brands should i buy?
---
listing all or most of the traditional north american style longbow/flatbows available is a BIG order. there are many many custom bow builders world wide who build some version of this type of bow.
the magazine Traditional Bowhunter has advertisements for many bow builders and I think it might be the single best centralized source of names.
they have a free sample of their digital version on-line at
http://www.tradbow.com/public/108.cfm
Blackie Schwartz who sometimes participates here tests and evaluates bows for various journals as well as bowyer/customers. some of his tests can be seen on his website at
www.bowreports.com
.
otherwise your best bet is to look through websites like TradTalk and a few other reputable archery forums, when you see a new or unfamilir bow name use google or another search engine to see it the maker has a website and check it out.
Another, (expensive but FUN) possibility is to take a trip to the USA next Summer. There are two major traditional archery gatherings in June.
Both have a very large number of bow makers in attendance as vendors and there are commercial booths that have many other bows, both new and used available. Almost all will allow one to borrow a bow for a short while and shoot it on the practice range; like test driving a car.
We have seen a fair number of archers from Europe and even Australia and New Zealand who have made a trip timed to enable them to visit both of these major events.
One event is held at Cloverdale, Indiana, about 40 miles or so southwest of Indianapolis. A week or so later there is another, called the Compton Rendezvous in southwest michigan. They are less than 200 miles apart. Both events have camping areas, a popular way to keep the expense down.
Between the two 3-day weekend events I'd guess you would be able to examine and test shoot a hundred or maybe more bows of different bow makers
__________________
sacred cows make better burger


"In my many years, I have come to a conclusion that one useless man is a SHAME, two is a LAW FIRM and three or more is a CONGRESS." ~ John Adams
08-12-2010, 08:05 AM
Join Date: Jun 2010

Location: Whitehorse Yukon

Posts: 6,972

Thanks: 2,737

Thanked 1,482 Times in 1,003 Posts
Re: What Bow Brands should i buy?
---
I agree to go somewhere and shoot a bunch of them if you can, but if not you are going to get alot of answers to your wuestion (human nature to tell you what we all as individuals prefer)
So here I go:
I own an ACS from A&H archery...nice folk there. It's 56" and is 60# @28.....it is a reflex deflex longbow, but I think it would be hard to out perform this bow.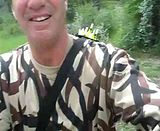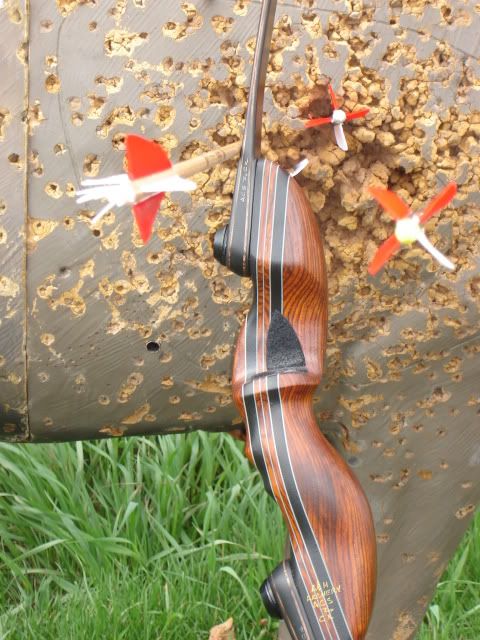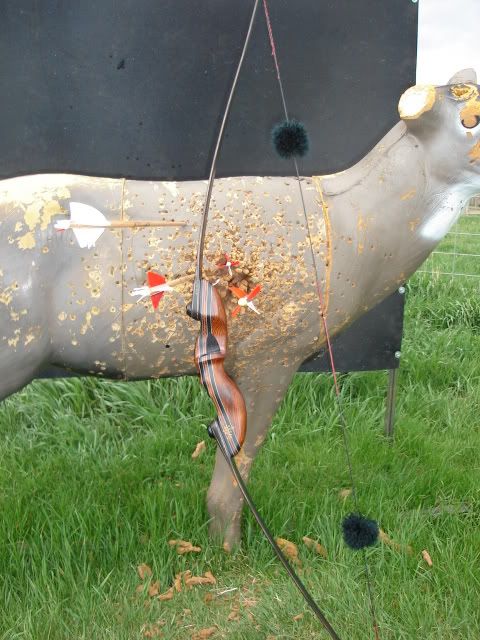 I wanted a short bow for stalking (all I do). Not sure what you want to do with yours though. They make a lot of different longbows.
Check out their site.
http://www.acsbows.com/
You would not be disappointed.
jer bear
08-12-2010, 09:02 AM
Join Date: Oct 2007

Location: Arkansas

Posts: 18,161

Thanks: 5,338

Thanked 4,233 Times in 2,611 Posts
Re: What Bow Brands should i buy?
---
__________________
Be yourself
Who cares what they say
Be yourself
Who cares
Be it right or wrong
08-12-2010, 12:25 PM
Join Date: Apr 2005

Location: close to Heidelberg Germany

Posts: 521

Thanks: 92

Thanked 270 Times in 126 Posts
Re: What Bow Brands should i buy?
---
Toverhond,
I live in Germany and have a few bows in my basement.
Depending on where you live, you're welcome to come over to try some out.
If you have specific questions you can also call me: +49-6344-4252
Blacky
08-12-2010, 12:56 PM
R.A.: Random Archer

Join Date: Aug 2010

Location: Holland

Posts: 4

Thanks: 0

Thanked 0 Times in 0 Posts
Thank you!
---
thank you all, im really happy whith all the comments, and ive got some usefull stuff!

@ sid,thanks for ur comments and im sorry ive made that mistake, i know the difference and i should have said id
(IM LAZY!) but id did help!
@ the other DWS, Thank you, im happy whith the sample, and im thinking of becoming a member, and about bowreports.com: i immediatley saw 3 bow brands i diddnt know, so im very happy whith that!
@jearbearyukon and samdunham, Thanks for your brands! i love em.
@blacky, Thanks for your offer and i might call, ive just gotta get money from my parents, and my dad wants to buy a similar bow, and ive got some friends who want some traditional bows too, so youve got a good chance il come take a look!
il note ur number, and might call or pm(if they have pm here) you if ive got clearence from my parents

To everyone! all your comments helped enourmously! I love this forums, and ive been happy ever since!
Since this forum is still the top forum im expecting more people giving theyre knowledge about bow brands, and if there are alot of postst, i might be unable to awnser all your postst individually. (Im even pretty sure about that)

Thank you for enriching my life!
08-12-2010, 01:14 PM
Join Date: Mar 2007

Location: Sault Ste Marie, Ontario

Posts: 4,614

Thanks: 879

Thanked 904 Times in 674 Posts
Re: What Bow Brands should i buy?
---
Toverhond

Welcome to the forum.

I too am looking at a longbow so will watch with interest what is posted.

Erich
__________________
Life's journey is not to arrive at the grave safely, in a well preserved body, but rather to skid in sideways, totally worn out, shouting "holy crap...what a ride"!

Don't take life too seriously; No one gets out alive. Red Skelton

Meddle not in the affairs of dragons for they know that you are crunchy and taste good with ketchup.

Never underestimate the complexity of a skill that appears to be the epitome of simplicity when performed by an expert! Wayne C. McKinney
08-12-2010, 02:49 PM
Join Date: Jul 2009

Location: England

Posts: 612

Thanks: 62

Thanked 130 Times in 99 Posts
Re: What Bow Brands should i buy?
---
Toverhond,

I have an Adcock (not A & H) one piece ACS CX and it is great. Wouldn't qualify as a longbow for some organisations but lovely.

I also have a BlackBrook Zeta C which is also a fabulous bow. Legal for all longbow/AFB.

But right now I am jonesing for a Border Harrier Royale - very sweet. As is the Border Hawk.

There are lots of good longbows out there - best to try as many as you can and go with the one that feels right for you.

Good luck in your search and keep us updated. The journey is half the fun.




Dylan
08-12-2010, 04:02 PM
Join Date: Dec 2005

Location: Farmington, New Mexico

Posts: 454

Thanks: 0

Thanked 31 Times in 19 Posts
Re: What Bow Brands should i buy?
---
One of the prettiest and smoothest longbows I've ever shot is Duane Jessop"s Thunderhorn bows. After shooting one for a few years, no other longbow feels right. His 3 piece takedown has no equal...
I've shot a lot of Bob and Rob Lee's takedown longs, great bows, extremely smooth to draw...and he is changing things up a bit, narrowing the limbs and doing something with the riser...making things more slimmer. His bows will be coming out soon, after he gets the new shop set up. I've got a set of the newer longbows limbs, lil' 44# ers, that are very very nice...
Search tags for this page
a&h cx
,
best brand for traditional longbows
,
best longbow brands
,
best traditional bow brands
,
good longbow brands
,
good name brand traditional bows
,
good traditional bow brands
,
long bow brands
,
longbow brands
,
top names in long bows
,
what are some good long bow brands
,
what is the best brand for longbows
Click on a term to search for related topics.
Posting Rules

You may not post new threads

You may not post replies

You may not post attachments

You may not edit your posts

---

HTML code is Off

---